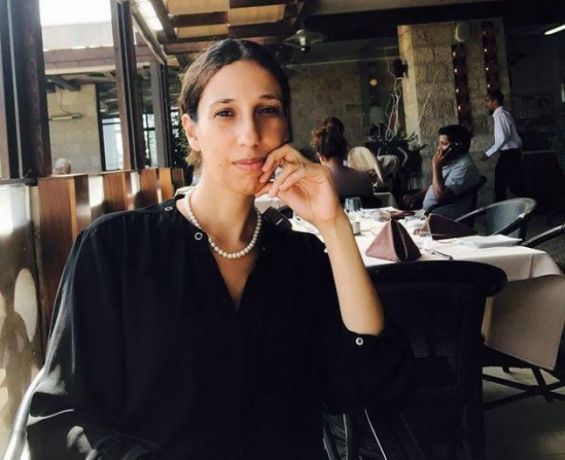 Anna Mahjar-Barducci, the journey of a Moroccan-Italian writer based in Al Quds
[ad_1]
Journalist and researcher for the American think tank Middle East Media Research Institute, Anna Mahjar-Barducci published in June her new book "Identità italiana" (Italian identity, Melagrana). The book is a collection of poems and essays on issues that particularly affect her and which are linked to migration and integration.
Anna Mahjar-Barducci is Moroccan-Italian. Born January 23, 1982 in Viareggio, a coastal town in Tuscany, Anna's mother is a Moroccan from Kenitra and her father worked for international cooperation projects.
Born in Italy, Anna spent her childhood between Africa, Asia and the Arab world. These trips have shaped her and influenced her professional and personal life, not to mention her heritage and Moroccan culture. "I spent my childhood in Zimbabwe, Guinea, Senegal, Gambia and Tunisia. I have also lived in Pakistan for several years, "she told Yabiladi.
The last two countries have marked it the most. "Tunisia is a modern and fascinating country, rich in history, artistic culture and literature. Tunisian thinkers, like Mohamed Talbi, have marked me both personally and professionally, "she said. She recalled having had "the chance to meet in Tunisia a certain number of intellectuals who encouraged her to reflect on interreligious dialogue".
On the other hand, she considers having encountered for the first time "obscurantism" in Pakistan, a country which she describes as "very colorful and very intriguing, but also full of contradictions". This is also the reason why she devoted one of her books to him.
Look at the world through the prism of tolerance, "a Moroccan trait"
In 2009, while collaborating as a journalist with several Italian, American and Arab media, the Moroccan-Italian published "Italo-marocchina: storie di immigrati marocchini in Europa" (Moroccan Italians: Histories of Moroccan immigrants in Europe , Diabasis). This first work addressed his Moroccan-Italian heritage and the place occupied by these two countries in his life.
"Morocco has always occupied a central place in my life. The link with my Moroccan roots is very strong. My daughter Hili is also a Moroccan citizen and she is very proud of her cultural heritage, "she said.
She remembers "the moments spent with the family, chatting and sipping a glass of hot and sweet mint tea". It is one of the most vivid memories of her trips to Morocco, where her parents had an apartment in Rabat, which she often frequented.
"The openness of Moroccan culture to other beliefs and traditions has greatly influenced my personality and my professional life. Looking at the world through the prism of tolerance is a Moroccan trait. In addition, Moroccan art and architecture are the standard of quality sought in my research. for the beauty of life ".
Anna Mahjar-Barducci
The journalist, researcher and writer also explains how her interest in identity issues and her quest to find out how immigration affects each other's cultural identity "surely starts from the need to understand and find a balance" between [her] European identity and [her] attachment to Morocco. "Being Moroccan living abroad, it is important for me to understand how identity can be reinforced or redefined within the diaspora," she added.
Morocco and Moroccan migration to Al Quds
Anna Mahjar-Barducci also says that she "started writing for dailies a bit by chance" when she was finishing her master's degree. Yet for her, "being a writer is not a profession, but a need." "I think writing can be a great tool for catharsis, which is the process of releasing strong or repressed emotions. We should all learn to write to learn to release our emotions and to interpret them, "she said.
Currently living in Al Quds with her husband and daughter, the Moroccan-Italian also delivers a detailed description of a holy city with "a complex identity, but also and in a certain way with a surprising and well-established Moroccan identity".
Regarding her move to Jerusalem, she said she "thought it would have been very special and unique if [her] daughter could be born in this thrice holy city ".
Born of a Muslim mother and a Christian father, and having married a Jewish man, she also believes in this regard that "if there is love, respect and tolerance, all challenges can be overcome".
Sensitive to migration issues, she says she finds "many Moroccan Jews live in Jerusalem" and "are very attached to their North African roots". "Being Moroccan is their identity and their pride. Morocco is in their hearts and the majority of Moroccan Jews in Jerusalem speak Moroccan Arabic fluently, "she explains.
Anna Mahjar-Barducci specifies that it is "also possible to buy Moroccan cakes everywhere, like Chabakia and Sfenj" and that in the city center of Al Quds, "it is also possible to taste an authentic Moroccan couscous ".
[ad_2]