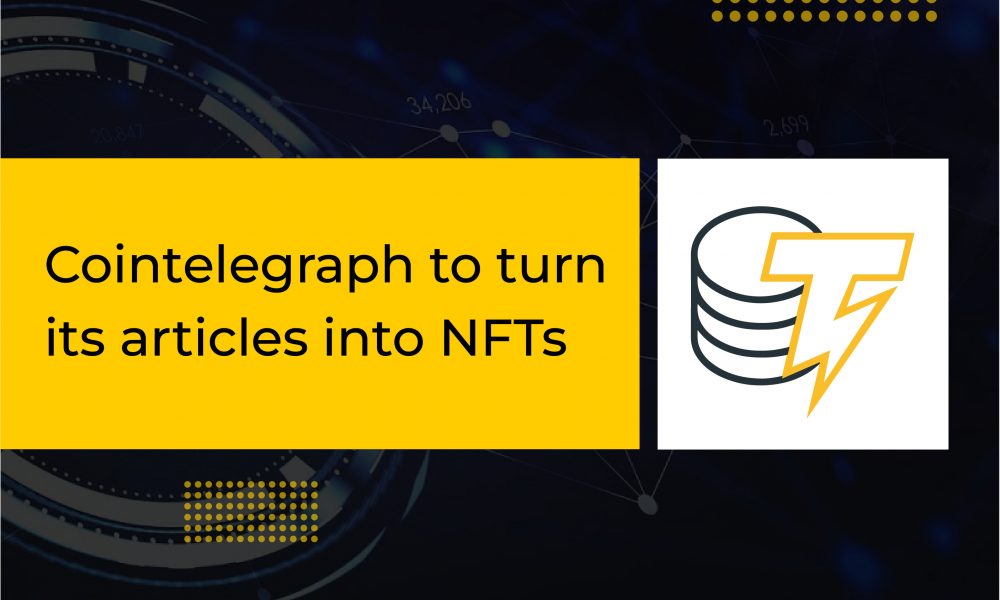 Cointelegraph will transform its articles into NFTs
Cointelegraph is a notable crypto/blockchain outlet that introduced the "Historical NFT Collection". The historical collection of NFT will see all articles published on the platform become redeemable in NFT. According to Cointelegraph, "turning Cointelegraph items into digital collectibles to preserve the crypto industry's most memorable moments is now becoming a reality."
Cointelegraph emphasizes that most news articles will become valuable artifacts and has opened the waiting list for the first 500 readers to participate in early access from early November. Additionally, the platform said it will create a decentralized news catalog with the help of readers. Users should note that the feature will be available to everyone in mid-November.
Commenting on the launch, Cointelegraph Editor-in-Chief Kristina Lucrezia Cornèr mentioned that content platforms will play a vital role in maintaining the creative economy of Web3 and will appreciate and support journalists. "At Cointelegraph, we have a responsibility to maintain high standards of coverage of the decentralized space and preserve its journalistic integrity. It's time our items were treated as collectibles," she added.
Cointelegraph's historical NFT collection market is Mintmade. Mintmade is developed by a team of pioneers in the NFT space who have been around since the launch of the NFT-powered web series in 2018.
The collaboration between Cointelegraph and Mintmade is exciting. Its founder, Ivan Sokolov, said: "We are delighted to partner with such a caliber media for this bold and innovative project. Over time, collectors have cherished the diaries of important days in history. By allowing items to be transformed into NFTs, we are bringing this age-old tradition into the 21st century.
Join the Cointelegraph waiting list for the first 500 readers.
Also read;
What do you think of this article? Share your comments below.