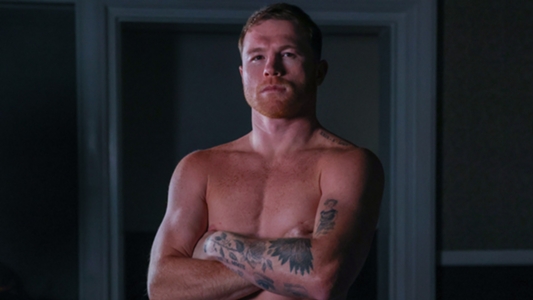 David Benavidez promoter rejects potential fight with Canelo Alvarez
David Benavidez comfortably stopped David Lemieux on Saturday night.
David Benavidez's promoter Sampson Lewkowicz has asked the media to stop mentioning Saul "Canelo" Alvarez as a potential opponent following his client's win on Saturday night.
Benavidez made a statement to the rest of the super middleweight division after stopping the experienced David Lemieux in the third round, and as expected, a clash with the Mexican was being touted by fans.
However, speaking at the post-fight press conference, Lewkowicz ruled out the possibility of Benavidez facing Canelo in the near future.
"All of you, please don't keep fantasizing about Canelo," Lewkowicz said.
"He won't step forward to fight the real champion, the people's champion. Let's not talk about Canelo anymore. He does not exist.
"He looked so bad [against Bivol] that I don't think he can come back. Maybe he can take it like a 40 year old. Besides that, he won't do anything else. So please don't talk about Canelo. It won't happen and probably never will.
Lewkowicz then revealed when Benavidez could be in action next and three potential opponents for the 25-year-old.
"We have three options in November.
"One is Plante. The second is Morell. The other is Charlo. There is no other way. Canelo does not arrive. These are the three options.
"The factory is the best because there is a personal vendetta. Morrell likes to talk, of course he likes – he is Cuban. And Charlo deserves to make a decision… it will be difficult to make.
"So please let's not talk about Canelo."