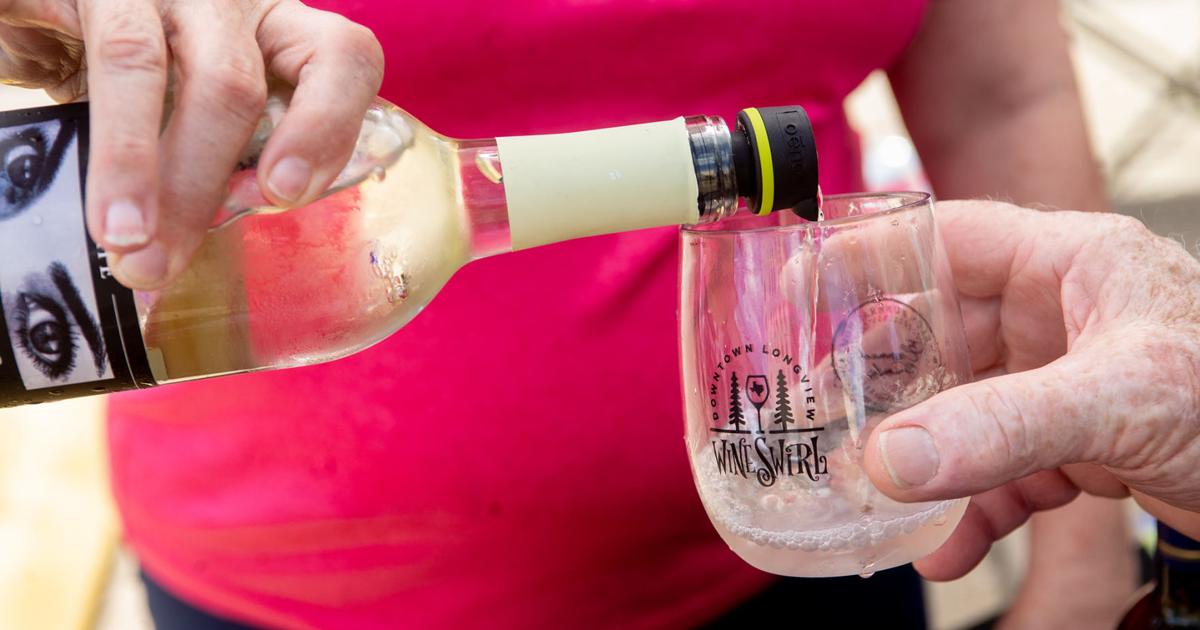 Downtown Longview Wine Swirl returns June 11 | Local News
After a three-year absence, the Wine Swirl in downtown Longview is set to return on June 11 to West Tyler Street.
Main Street coordinator Nickolas Mayfield said the event was stalled due to the COVID-19 pandemic.
The event was the brainchild of Carol Lee, a member of Longview's downtown committee, former Main Street coordinator Melida Heien previously said.
"This event is a fundraiser for downtown," Heien said in 2019. "We want to be able to continue some of our projects like the live stage at Heritage Plaza, the Christmas tree, and the banners we hang in the city center."
Mayfield explained that funds from the event are used for downtown projects in addition to a grant that benefits downtown businesses by improving building facades. According to Mayfield, Roma's Italian Kitchen on Tyler Street was the last business to receive the grant.
Wine Swirl organizers are looking to improve lighting in downtown parking lots, Mayfield said.
This year, 15 wineries from across the state are set to bring their unique blends to the event on Tyler Street. Local favorites such as Los Pinos Ranch Vineyards, Enoch's Stomp and Rowdy Creek are expected to be in attendance along with wineries from as far away as Yoakum, Dallas, Atlanta and Lampasas, Mayfield said.
In addition to wine tastings, vendors and food trucks will also be available. Wheel House is set to take the Pelaia Plaza stage and Kaitlin McCullin is set to perform on Center Street next to Silver Grizzly Espresso.
Many vendors are about to appear including Heartisans Marketplace, Vanessa's Elegance and Style, Syreeta's Precious Gems, Kendra Scott, Fudge For All, Phill'n Station, Coffee & T's, Kona Ice, Uncle James Barbeque and more.
"We expect great turnout," Mayfield said. "All the vendors seem excited to be back, and all the wineries seem ready to come back and have a good time."
General admission tickets are $50 and include 10 tasting tickets, a tote bag, a wine glass, and a wine aerator.
VIP admission tickets are $75 and include unlimited wine tastings, tote bag, wine glass, wine aerator, VIP party at Copper Tree Retreat Massage & Med Spa, and raffle entry. spell.
The Downtown Longview Wine Swirl will run from 5-9 p.m. on June 11.