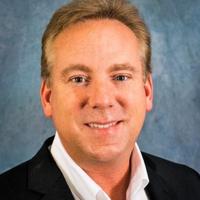 East Texas Friends of Ukraine Donations Reach $65,000 | Local News
In less than a month, a local organization raised an additional $35,000 for Ukraine's defense and military forces.
Longview's Brad Bunt said Monday that since East Texas Friends of Ukraine sent $30,000 in donations to the country less than four weeks ago, the amount raised locally has reached $65,000.
Bunt, a former director of Kilgore College Small Business Development Center, is the Texas coordinator for the US-Ukraine Foundation and a member of the East Texas Friends of Ukraine. He said funds are being sent to the country, which in February was invaded by Russia, by wire transfer. Funds are sent to the handful of organizations the local group works with, and sending funds via wire transfer makes them immediately accessible.
"I confirm when it's (donations) sent, and they confirm when it's received," Bunt said.
According to Bunt, the donations fund several areas of service in Ukraine.
"We worked with those who defend Ukraine, then with humanitarian aid," he said. "It is very important to continue to drive the Russians out of the cities and to help the Ukrainians to liberate their cities, towns and villages again."
The donations were also used to fund the safe escape of several Ukrainian children and families with special needs to Italy, Bunt said.
"We had a special request from some people in eastern Ukraine, in Sumy, which was bombed and is still occupied by Russian soldiers," Bunt said.
According to Bunt, Russian forces bombed an orphanage in Sumy, which killed and displaced many children and neighboring families. The donations were used to help a group of 12 people, including several children and families with special needs, escape the area in two vehicles and ultimately make a safe journey to Italy, it said. -he declares. The children were left without medical care.
"It was very dangerous," he said. "…They had to pass through 16 Russian checkpoints just out of Sumy through Ukraine…They were actually far behind enemy lines."
The children and their families are now safe in an Airbnb that an Italian resident gave them for free, Bunt said.
East Texas Friends of Ukraine has a post office box to accept contributions. To donate, send checks to PO Box 572, Judson, TX 75660.