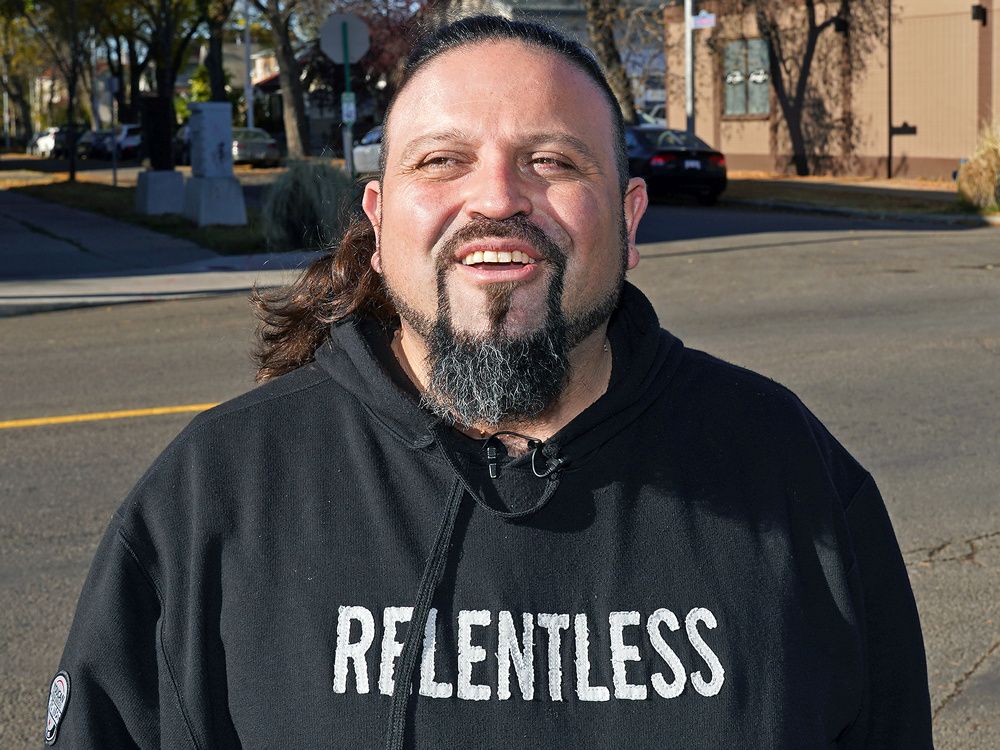 Edmonton man stops unconscious driver's vehicle from pulling into traffic
Content of the article
An Edmonton man says his experience responding to the opioid crisis helped him stop an unconscious driver's vehicle from rolling through a busy intersection.
Content of the article
Sebastian Barrera said he was picking up groceries at the Italian Center after work on Wednesday when he saw a truck stopped in the middle of 108A Avenue, just northeast of the intersection with 95th Street.
Content of the article
It was just after 3:30 p.m. and the horn of a waiting vehicle was sounding at the obstruction, Barrera said, so he approached the truck to check on the driver and saw a pale, unconscious man behind the wheel who appeared to have trouble breathing. .
"I called 911," he said. "The door was locked, the window wasn't open, so I started banging on the glass to see if this person was consistent."
Barrera said he had experience in social services and with vulnerable groups, and immediately thought the man in the truck was overdosed.
Content of the article
After responding to multiple opioid poisonings, Barrera said he always carried a kit of naloxone, a drug that can temporarily reverse the effects of an opioid overdose, but what happened next left him to hardly left time to take a break.
In response to the commotion outside the truck, the driver managed to partially open his window, but in doing so inadvertently pressed the accelerator, Barrera said.
"It was rush hour, there were people crossing the street and there was a lot going on," he said. "At that point, I stopped talking to 911 and my main concern was not getting to the intersection."
Literally seizing a small window of opportunity, Barrera said he reached over the window, opened the door and parked the truck just as it approached the intersection, shortly before the arrival of the paramedics.
Content of the article
Emergency Medical Services (EMS) responded to the incident around 3:40 p.m., Alberta Health Services spokeswoman Kristi Bland told Postmedia in an emailed statement.
First responders assessed a 36-year-old man at the scene who was in stable condition and refused to transport him to hospital despite EMS advice, she said.
Barrera said he heard paramedics offer the driver naloxone, but AHS did not confirm at press time whether emergency medical services responded to an overdose and administered the drug.
Whether or not drugs played a role in the incident, Barrera believes his training to help people in distress quickly helped him respond to Wednesday's incident, likely saving the driver and others from injury. That day.
"It's our community and we have to take care of each other," he said. "We have to get involved."