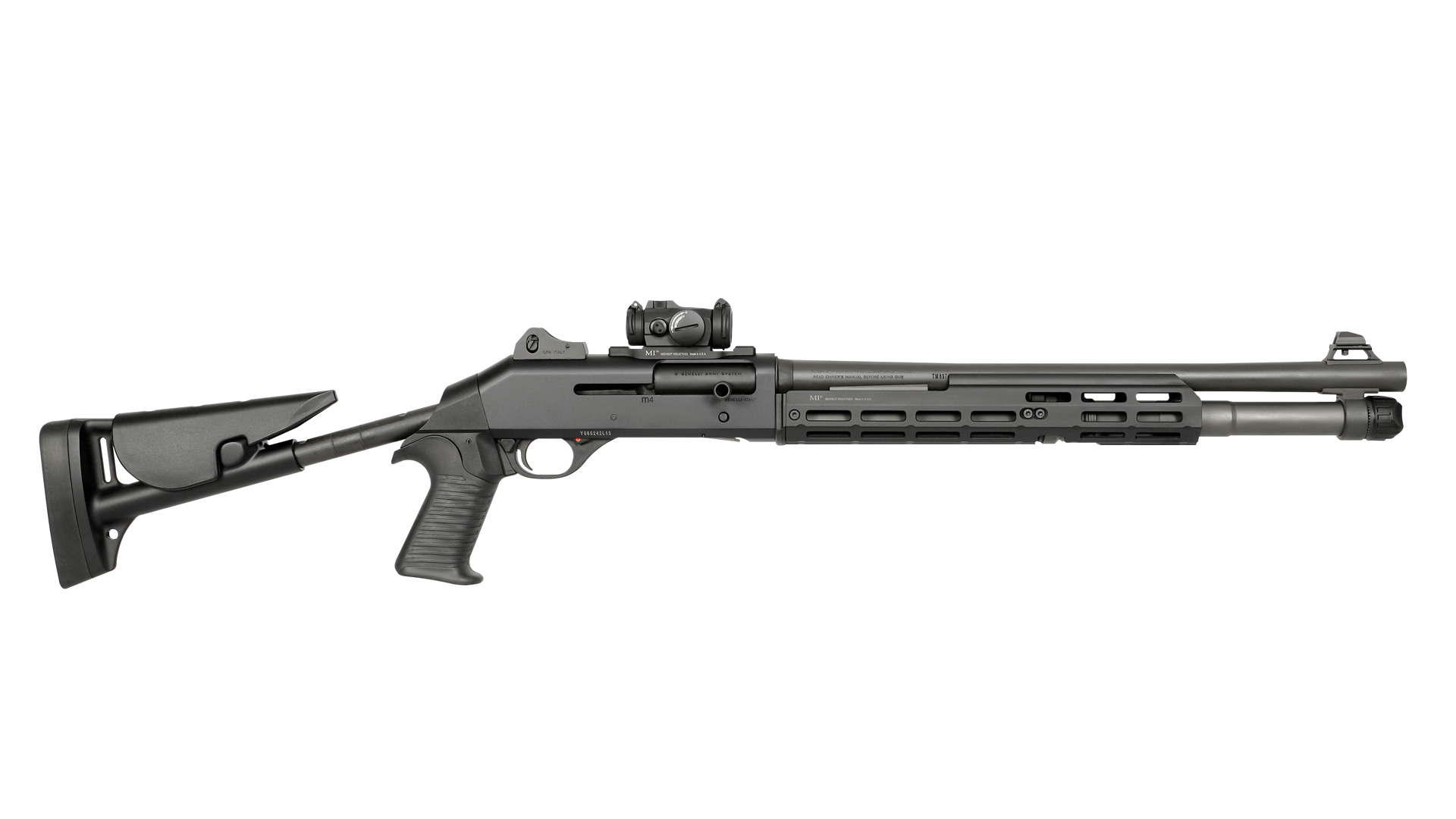 First Look: Midwest Industries Benelli M4 Accessories
Midwestern Industries introduces a new line of accessories created for the Italian-designed Benelli M4 Tactical 12-gauge recoil semi-automatic shotgun.
Among the new accessories available to equip your Benelli M4 are a new M-Lok handguard, an extended charging handle and a mount for the Aimpoint T2 or similar electronic red dot sight. "Upgrading your Benelli M4 is now easier than ever," said Troy Storch, owner of Midwest Industries. "The new affordable M-Lok handguard is exactly what the M4 and its clones need for a lightweight solution." It measures approximately 12 inches in length and a five-slot M-Lok compatible polymer Picatinny rail section is included in the package. This hand guard makes it easy to attach accessories such as tactical lights or hand stops to this shotgun.
The Midwest Industries Benelli M4 Aimpoint mount has a footprint that is not only compatible with the T2, but also the H2, T1, and H1. The mount is set up for a one-third lower co-witness to allow the use of the shotgun's iron sights as well. The upgraded charging handle has a large knurled surface allowing for robust handling of the M4's action.
All series of Benelli M4 tactical accessories have the following features:
Compatibility with Benelli M4 and its clones
Constructed from type 3 hardcoat anodized 6061 aluminum for a lifetime of service
100% made in the USA with a lifetime warranty
The Benelli M4 Tactical Shotgun is a mainstay in the world of tactical shotguns, serving civilians, law enforcement and the military. It currently sits on the throne of Benelli's Super 90 tactical shotgun dynasty dating back to the Benelli M1. Its ARGO recoil gas system gives it a high level of reliability, especially with heavy duty shotgun ammunition
For more information on the new Benelli M4 Tactical Shotgun Accessory Group and other products manufactured by Midwest Industries, please visit the company's website at midwestindustriesinc.com.