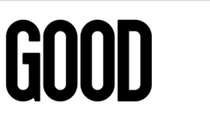 Food waste is a huge problem, both in the United States and around the world. According to the non-profit organization Food Print, America wastes almost 40% of all food, or more than 125 billion pounds, much of which is edible. Overall, the international food system generates a third of the all greenhouse gas emissions, yet 33% of all food, or 1.3 billion metric tons per year, is wasted. At the same time, 800 million people, or one tenth of the world's population, suffer from undernourishment and food insecurity. (Without the help of Elon Musk…). Although there is no quick and easy solution to the problem of food waste, the Italian city of Milan has tackled it with real success, and its model could be replicated in cities around the world.
In 2015, Milan became one of the first major cities to implement a city-wide food waste policy. Working with government agencies, food banks, universities, NGOs and private companies, Milan has launched a program to halve its food waste by 2030 through the development of new methods of redistributing excess food. A few years later, in 2019, the city launched food waste "Hubs" across the city. Although the Hubs look like any other supermarket, the food on their shelves has been donated by local businesses and other supermarkets. The markets collect local food surpluses and, if necessary, supplement their stock with food aid for purchase. Hubs customers, hundreds of Milanese families in need, do not pay in cash, but rather with a prepaid card provided as part of the program. Hubs also provide social services such as legal aid, counseling and childcare support.
The Hubs have been hugely successful so far. As of this year, the researchers estimate that each of the three existing hubs recovers about 130 metric tons of food per year, or about 260,000 meals, using about 30% of Milan's potential food waste. "Every city in the world could apply this model," explains Andrea Segrè, professor of agricultural policy at the University of Bologna. "You need skills, knowledge and willing actors. But you can copy it easily.
The future of the Milan Food Waste Hub program looks bright. Two more hubs are expected to open in other parts of Milan in the coming months, bringing the total to five hubs. And there are hopes of expanding the program to other cities around the world. In October, Milan won the inaugural Earthshot Prize, an initiative founded by Britain's Prince William to support environmental innovations, receiving £1million in prize money as well as a global support network to scale their model.
Food Hubs aren't the only answer to the solution – it should start at home, as the majority of food waste (~70%) comes from households. Yet the Hubs are an undeniable success in seriously reducing food waste and should become a major contributor in the fight against food waste and hunger.
From articles on your site
Related articles on the web