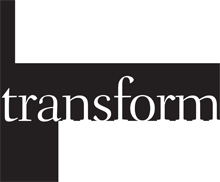 Transform Magazine: Nigerian Brands Dominate # Africa20ChallengerBrands – 2021 Report
Nigerian brands dominate the top four spots in the # Africa20ChallengerBrands report. The report, launched by Lagos-based brand and design agency FourthCanvas, highlights the emerging brands that have gained the most loyalty for their technology-based innovation.
The assessment of the brands in the preparation of the report was based on a combination of internal expertise, data analysis and informed opinions of selected external judges. Only brands established over the past decade have been considered "challenger brands". The four main brands – Cowrywise, Flutterwave, Helium Health and Eden Life – which cover the finance, healthcare and hospitality sectors, are Nigerian.
The other challenger brands analyzed in the report came from Uganda, South Africa, Ghana, Tanzania and Egypt. Challenger brands, according to FourthCanvas, are the ones that succeed in building customer loyalty on their favorite platforms and retaining them in ways that traditional heavyweights have a hard time understanding. Brands encourage user-generated content as many users share their experiences with products and services on social media and other digital communication platforms, like in-app pop-up messages.
Cowrywise, a savings app in Nigeria, for example, is renowned for its engaging push notification messages that remind its users to spend less and save more, especially on Fridays and paydays.
According to the report, challenger brands are also the ones that foster connection with the brand and gain brand representatives by creating tribes. These brands also establish strategic partnerships, strengthening their brand association and increasing the brand's overall reputation locally.
Partnerships are one of the reasons Chipper Cash, a Ugandan fintech company that creates software to enable instant cross-border payments in Africa, was seen as a challenger brand. Chipper Cash worked with Italian football club AS Roma to foster an impact-driven community project that combines financial education and football training.
"With the Africa Challenger Brands project, of which the report is just a start, we intend to advance the overall quality of conversation and thinking around brand building, to stand out and win with Hope this can be helpful as we create high value and high value African brands and grow our national economies, "said Victor Fatanmi, Managing Partner at FourthCanvas.
To download the # Africa20ChallengerBrands report, click on here.